Patient Awareness and Empowerment: Effective Strategy for Optimal Therapeutic Outcomes
Patient empowerment is the process through which people gain greater control over decisions and actions affecting their health.1
Encouraging patients to play a more active role in managing their health is important for improving clinical outcomes.1

Requisite of Patient Awareness and Empowerment2,4,5
Patients are vulnerable due to their health status and lack of medical knowledge may create hindrances in effective management of the condition.
Patient's participation and empowerment can be beneficial for both, in the management of the disease, as well as to improve different aspects of health services.
Requisite of Patient Empowerment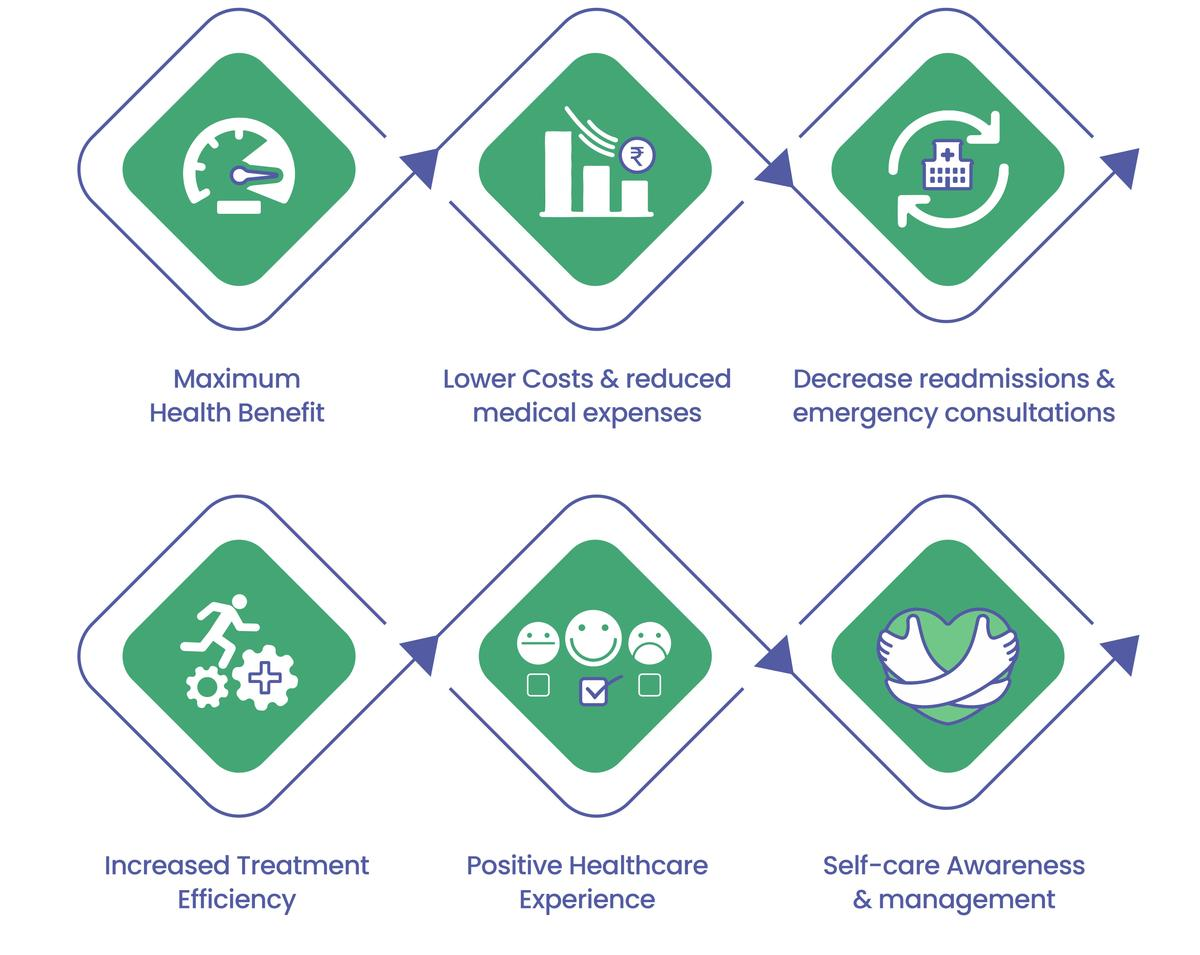 Patient Education to Drive Patient Activation6
Clinicians must understand unique patient needs to select effective patient education strategies.
It is important to follow a series of steps before issuing patient education materials, to ensure that the strategies employed are useful for the individual patient.

Assess patient
health literacy
• Degree of
understanding basic
health information

• Helps to plan suitable
education strategy
and select apt
educational material
Utilize patient
teach-back
• Low-cost, low-technology intervention

• Gateway to better communication, better understanding, and ultimately shared decision-making
Offer educational
materials
• One-on-one teaching
• Demonstrations
• Printed materials
• Podcasts
• Audios &videos
• PowerPoint
presentations
• Posters or charts
• Models or props
• Group classes
Lean on health
technology
• Health IT offers
patients convenience
• Easy assess on
patient's portal
• Digital solutions for
doctors and patients
• Patient health literacy
and effectiveness of
treatment.
Key Success Factors for Patient Awareness5
Although larger patient engagement usually leads to better outcomes but the advent of healthcare information from internet, social media and other sources are misleading the patients posing several risks and challenges.
Thus, the design and implementation of reliable patient activation initiatives are extremely crucial to fulfill the real needs of patients and truly facilitate their lives.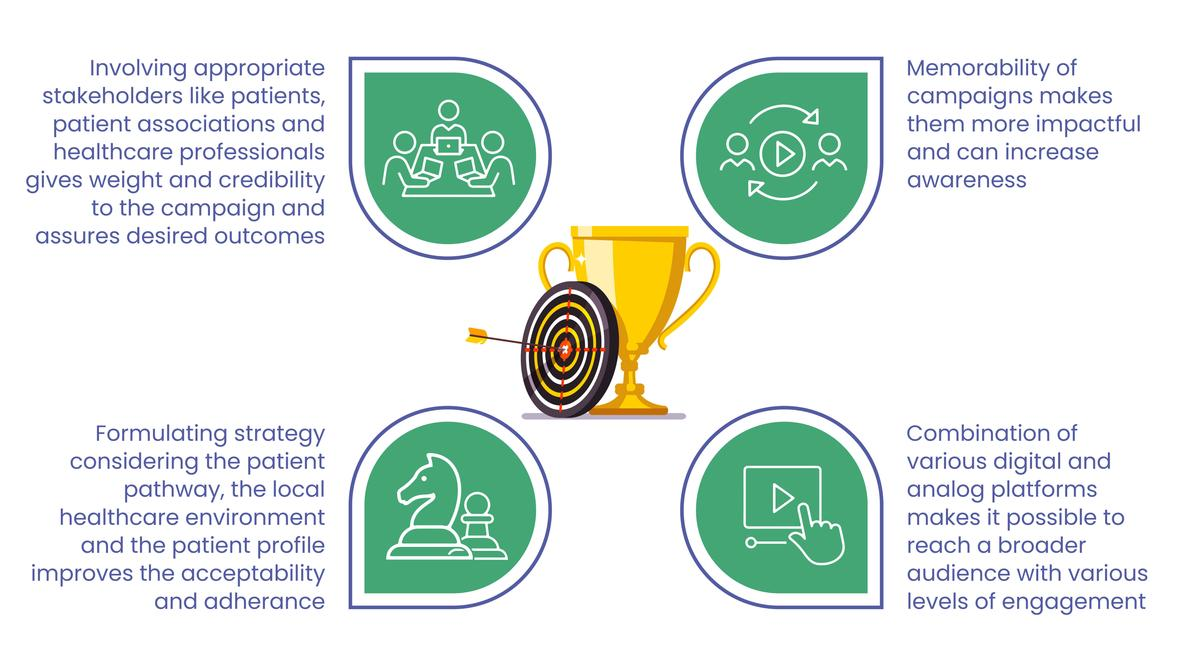 Engaged patients feel empowered and motivated to take action, they stick to the treatment plan, take their medications and follow their provider's recommendations. With patient awareness and empowerment strategies, clinicians can stimulate patients to incorporate healthy behaviors into their lives, manage their health condition, and improve their overall quality of life.
Sunderji N, Ion A, Tang V, Rayner J, Mulder C, Ivers N, Alyass A. Conceptualizing success factors for patient engagement in patient medical homes: a cross-sectional survey. CMAJ Open. 2021 ec14;9(4):E1159-E1167. doi: 10.9778/cmajo.20200152. PMID: 34906991; PMCID: PMC8687489.
https://www.ncbi.nlm.nih.gov/pmc/articles/PMC8687489/
NAVARRO, Maria D.. Patients' empowerment and the role of patients' education. Medical Research Archives, [S.l.], v. 8, n. 12, dec. 2020. ISSN 2375-1924. Available at: <https://esmed.org/MRA/mra/article/view/2306>. Date accessed: 31 jan. 2023. doi: https://doi.org/10.18103/mra.v8i12.2306.
https://esmed.org/MRA/mra/article/view/2306
Jotterand F, Amodio A, Elger BS. Patient education as empowerment and self-rebiasing. Med Health Care Philos. 2016 Dec;19(4):553-561. doi: 10.1007/s11019-016-9702-9. PMID: 27179973. https://pubmed.ncbi.nlm.nih.gov/27179973/
https://www.alcimed.com/en/alcim-articles/patient-activation-engagement-raising-awareness-and-empowering-patients/
MAT-IN-2300545-1.0-02/2023