Bacillus clausii's beneficial effects on health
The following issue highlights the advantage of Bacillus clausii on health, as the progression of many diseases is significantly influenced by the microbiome. Dysbiosis is defined by larger levels of pathogenic bacteria in the bowel compared to beneficial microbes. Probiotics can be used to create a eubiotic state since dysbiosis is defined by larger quantities of harmful microorganisms in the intestine than good ones. In pre-clinical and clinical investigations, the probiotic Bacillus clausii has been shown to have a number of health advantages.
As per the clinical studies on the health benefits of B. clausii, it was observed to reduce the frequency and duration of rotavirus infection and acute pediatric diarrhea as well as a reduction in the quantity and duration of upper respiratory tract infections was observed. In allergic rhinitis, it decreased the pro-inflammatory cytokines while increased anti-inflammatory cytokines.
The Qualified Presumption of Safety (QPS) list for B. clausii includes a declaration from the European Food Safety Authority that it is safe to consume.
The probiotic Bacillus clausii is well-known for its positive benefits on intestinal health, but numerous clinical investigations have shown that it also has positive effects in other therapeutic fields.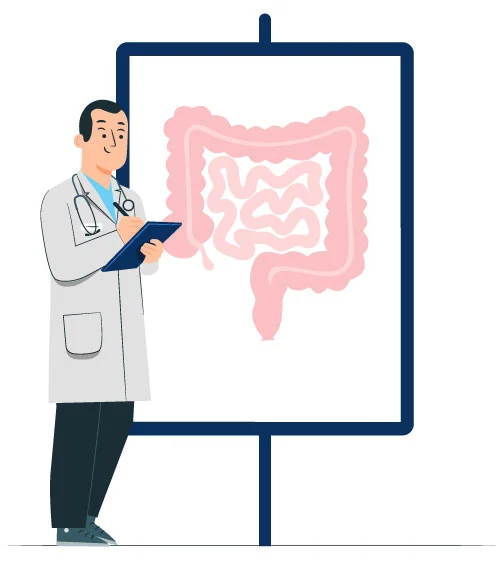 Introduction1
Microbiome plays an important role in various disease progression. Dysbiosis is characterized by higher levels of pathogenic microbes compared to beneficial microbes in the intestine, an eubiotic state can be established by using probiotics. Bacillus clausii is a probiotic that has various proven health benefits in pre-clinical and clinical studies.
Summary1
HEALTH BENEFITS OF BACILLUS CLAUSII IN CLINICAL STUDIES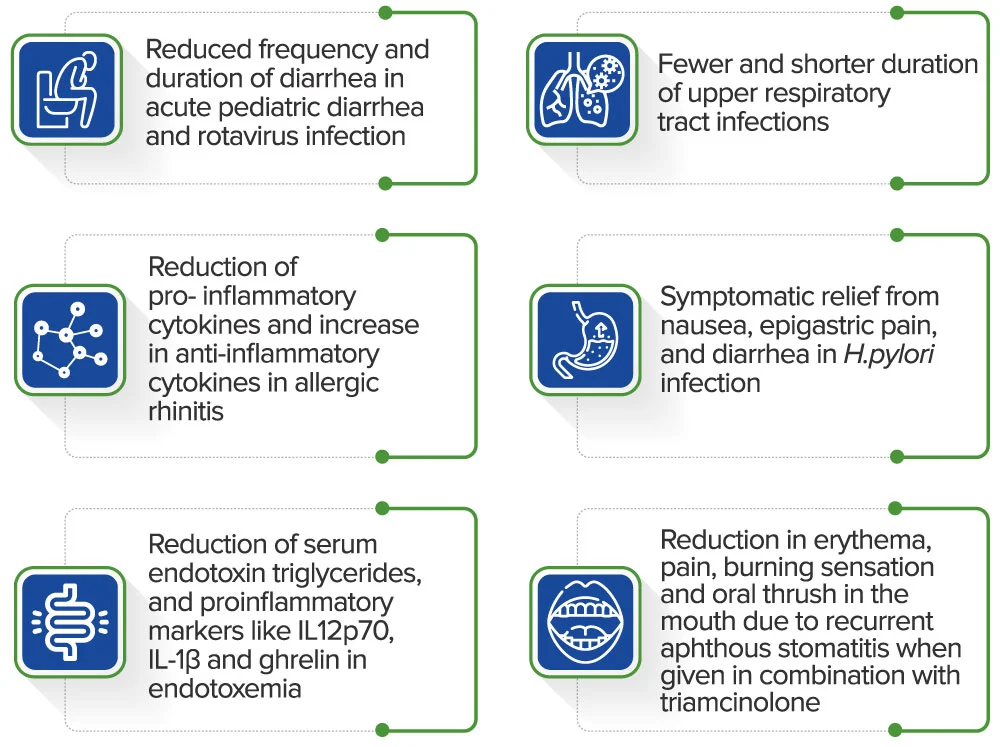 Safety1
B. clausii is presumed safe by the European Food Safety Authority and included in the Qualified Presumption of Safety (QPS) list.
Bacillus clausii is a probiotic known for its beneficial effects on intestinal health, various clinical studies have demonstrated the beneficial effects of B.clausii in other therapeutic areas1
1. Ghelardi E, Abreu Y Abreu AT, Marzet CB, Álvarez Calatayud G, Perez M 3rd, Moschione Castro AP. Current Progress and Future Perspectives on the Use of Bacillus clausii. Microorganisms. 2022 Jun 17;10(6):1246.
MAT-IN-2301480 V1.0 06/23