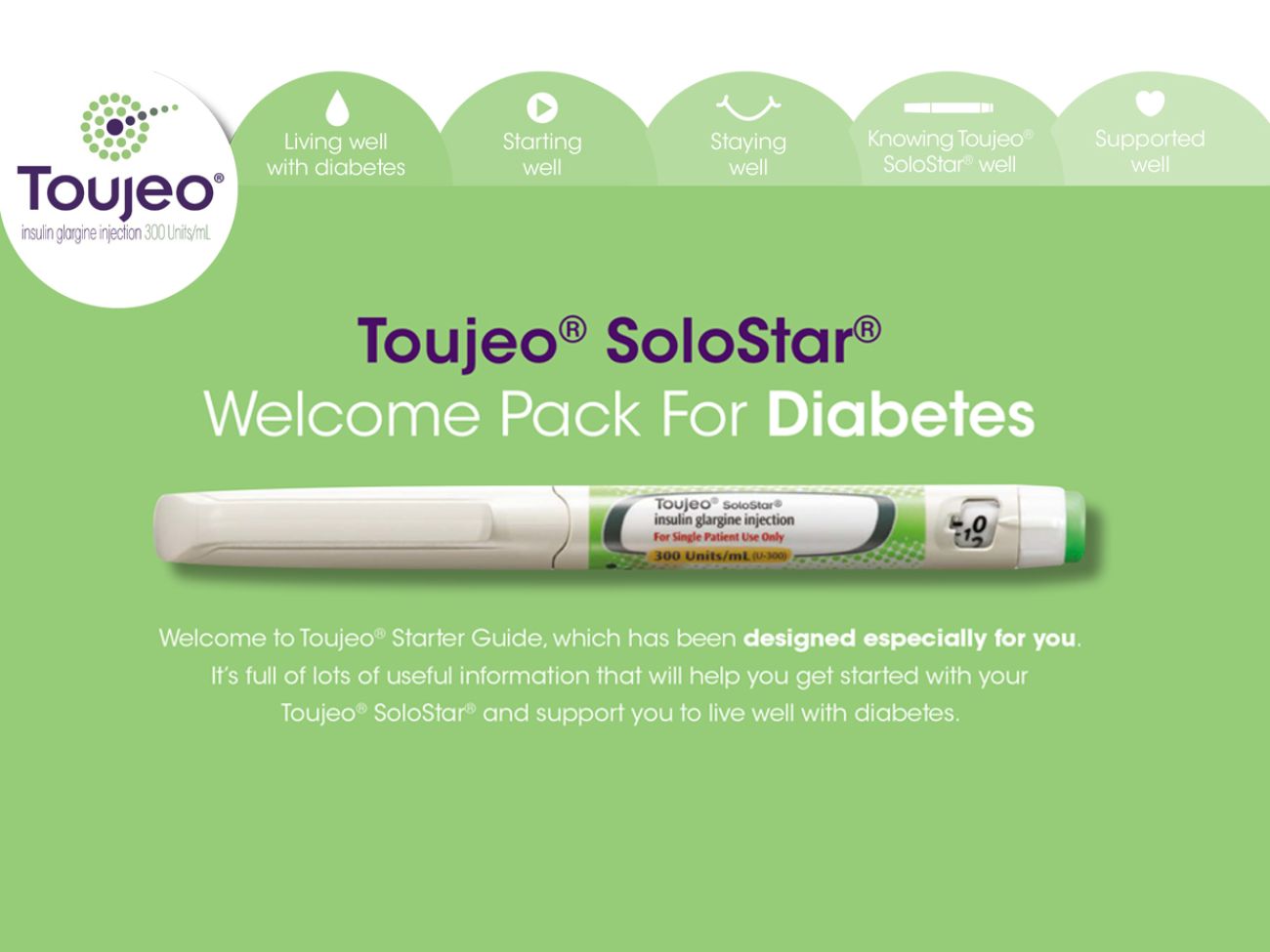 Living well with Diabetes: Toujeo Starter Kit
Welcome to Toujeo® Starter Guide, which has been designed especially for your patients.
Your patients can live well with diabetes. The important thing is to manage the condition, as this will support your patients to stay well and limit the chances of complications now and in the future.
It may feel like there is a lot to learn at the start, but if they can invest some time upfront, they will find that managing diabetes becomes more natural, especially if it is built into daily routines.
This virtual starter kit is filled with useful information that will help your patients get started with Toujeo® SoloStar® and support them to live well with diabetes.
Available in 2 languages for your patients!
Get the Toujeo SoloStart Welcome Pack: