A RETROSPECTIVE CASE-CONTROL STUDY UTILIZED A LARGE NATIONAL DATASET OF HOSPITALIZED PATIENTS (N=12,240,978*) REPRESENTING4
CUMULATIVE READMISSION RATES FOR Ml AND VTE POST HOSPITAL DISCHARGE FOR RESPIRATORY INFECTION4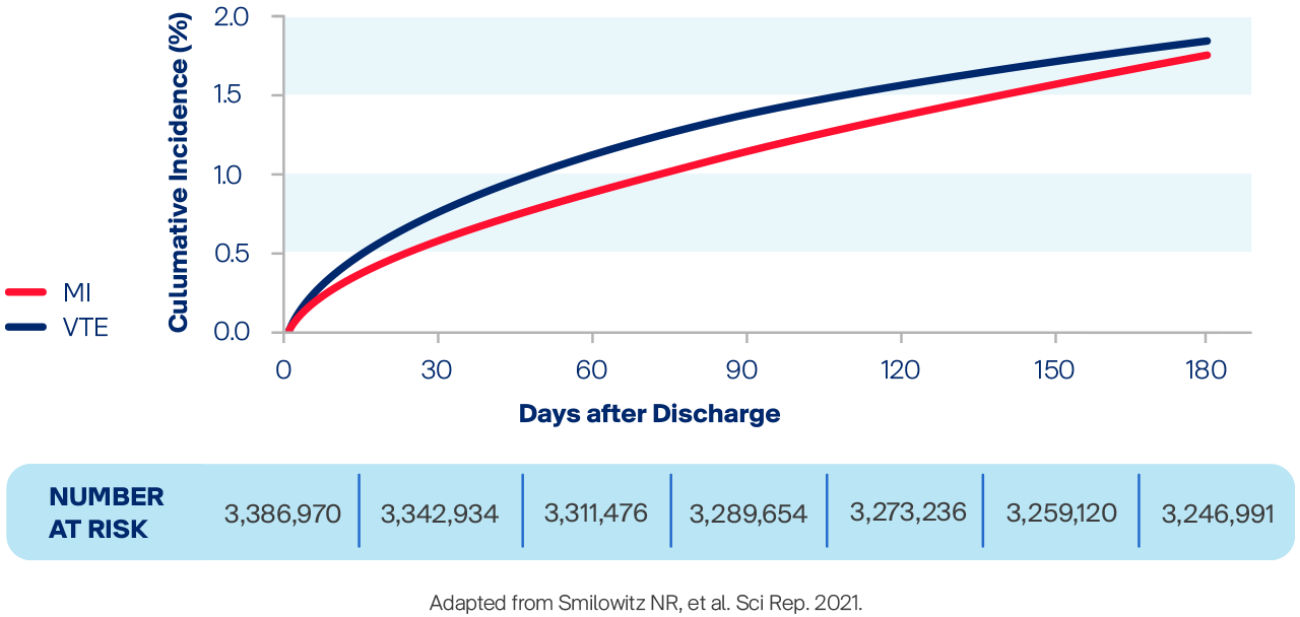 After discharge for respiratory infection, patients were readmitted with Ml (0.56%) and VTE (0.78%) during the first 30 days. The cumulative incidence readmission reached 1.49% (Ml) and 1.65% (VTE) by 180 days.4
RESPIRATORY INFECTION WAS ASSOCIATED WITH A GREATER RISK OF Ml AND VTE READMISSION4
RISK OF 30-DAY READMISSION FOR VTE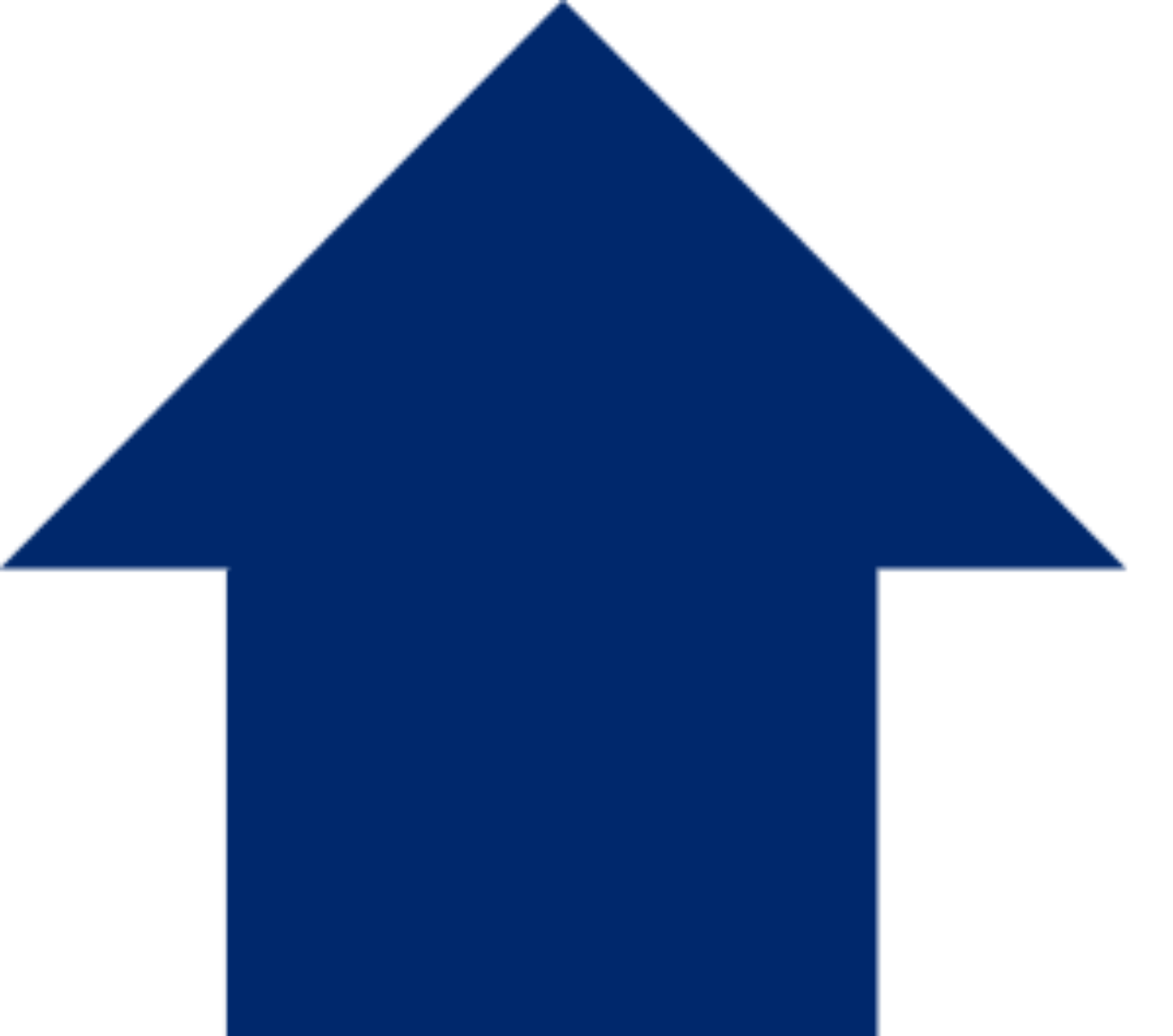 was 1.26 to 1.28 times higher in those with cellulitis and asthma (aHR 1.26, 95% Cl 1.22-1.30; aHR 1.28, 95% Cl 1.24-1.33, respectively)4

RISK OF 30-DAY READMISSION FOR MI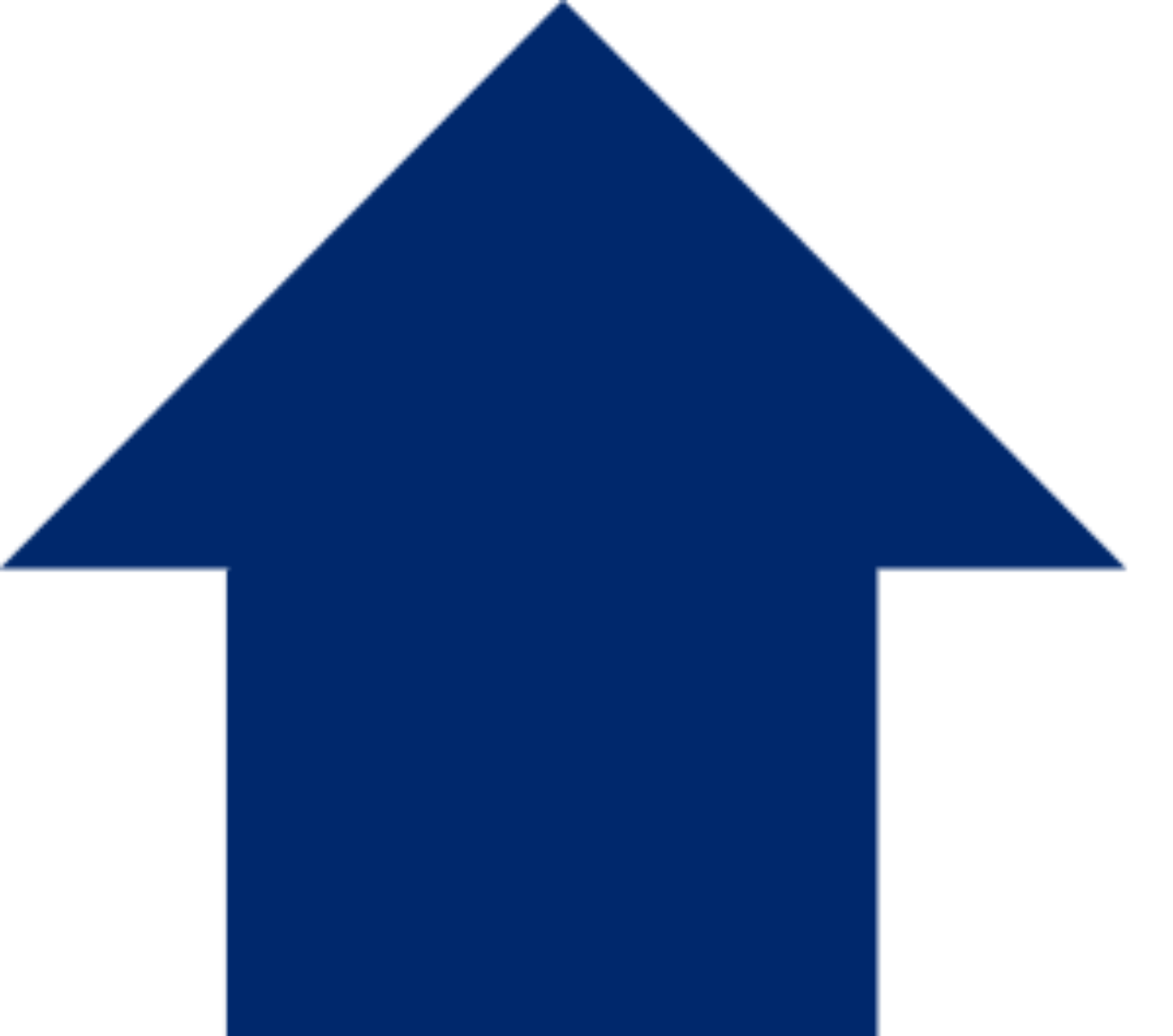 was 1.36 to 1.48 times higher in those with cellulitis and asthma (a HR 1.36, 95% Cl 1.31-1.41; 1.48,95% Cl 1.42-1.54, respectively)4

Adapted from Smilowitz NR, et at. Sci Rep. 2021.
THE INDIVIDUAL RISK OF THROMBOTIC EVENTS INCREASED SIGNIFICANTLY AFTER HOSPITALIZATION DUE TO A RESPIRATORY INFECTION4
Odds of hospitalization for a thrombotic event post respiratory infection vs 30-day baseline period prior to infection (Crossover cohort analysis)
RISK OF 30-DAY READMISSION FOR VTE
was 3.3 times higher than patient's risk prior to the infection (OR 3.30; 95% Cl 3.19-3.41)4
RISK OF 30-DAY READMISSION FOR MI
was 1.68 higher than patient's risk prior to the infection (OR 1.68; 95% Cl 1.62-1.73)4
Adapted from Smilowitz NR, et at. Sci Rep. 2021.
IT IS CRUCIAL TO MANAGE THE RISK OF ARTERIAL AND VENOUS THROMBOSIS AMONG PATIENTS HOSPITALIZED FOR RESPIRATORY INFECTION TO PREVENT Ml AND VTE READMISSIONS
*patient population after Including sample weights

`, "context": "other" }) ' >

4A retrospective, case-control study in a large nationwide dataset of patients hospitalized in the United States in 2012-2014 (n=12,240,978 after applying sampling weights). Patients hospitalized with non-infectious respiratory disease (asthma, n= 4,067,290) or a non-respiratory skin and soft tissue infection (cellulitis, n= 2,902,620) were selected as comparator (control) groups. Diagnoses (primary, non-primary respiratory infection, asthma, cellulitis) were identified by ICD-9 diagnosis codes.


The primary study outcome was 30-day hospital readmission with AMI or VTE, determined based on methodology described by HCUP. Among patients with multiple Ml or VTE readmissions within 30-days of the index hospital discharge, only the first relevant readmission was included for analysis.


Crossover-cohort analysis compared the risk of thrombotic events in the 30-day period after discharge following respiratory infection versus the 30-day period ending 7 days prior to admission for respiratory infection.

Ml, myocardial infarction; AMI, acute myocardial infarction; VTE, venous thromboembolism; aHR, adjusted hazard ratio; Cl, confidence interval; OR, odds ratio; HCUP, Healthcare Cost and Utilization Project's

GBD 2016 Causes of Death Collaborators. Lancet. 2017;390(10100):1151-1210.

Bilaloglu, S, et al. JAMA. 2020; 324(8): 799-801.

Clayton TC, et al. Int J Epidemiol. 2011; 40(3): 819-27.

Smilowitz NR, et al. Sci Rep. 2021;11(1):4053.
Get a copy of this article for offline reading:
MAT-MY-2101340-1.0-11/2021
For the full prescriptions information, please scan the QR Code or visit the link provided:
Full prescription information is also available upon request from:
Sanofi-Aventis (Malaysia) Sdn Bhd (334110-P)

Unit TB-18-1, Level 18, Tower B, Plaza 33,
No.1 Jalan Kemajuan, Seksyen 13,
46200 Petaling Jaya, Selangor Darul Ehsan.

Tel: 03 7651 0800, Fax: 03 7651 0805