Several Topics on Mental Health
The Inspirational Bytes are here for you to support the sharing of evidence-based interventions.
Interested? Get in touch with your Sanofi contact person for more details on the session. The meetings are 30 minutes with an optional 30 minute Q&A.
These promotional meetings are organised and funded by Sanofi.
Dr Joe Delaney is available for three different topics:
There Is No Health Without Mental Health – Small Changes, Big Difference
Motivation, Empowerment and Behaviour Change - It's An Inside Job
Managing Stress, Burnout and Trauma in Chaotic Times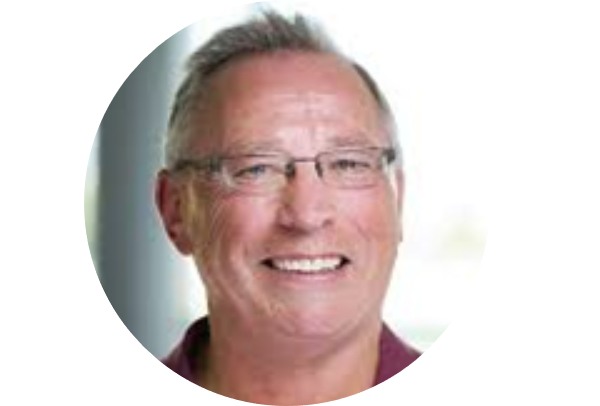 Dr Joe Delaney is a Consultant in Integrative Medicine, Addictive Behaviour and Mindfulness as well as being a nationally and internationally renowned expert in empowerment, motivation, behaviour change and emotional resilience. Joe is the UK's first NHS Specialist in Integrative Health Practice, he is passionate about helping individuals to mindfully restore inner balance and achieve optimal health. Joe is also a world leading authority on Cardiac Coherence and Deliberately Developmental Mindfulness Based Stress Re-education (DD-MBSR). Joe is a Consultant Principal Lecturer in Integrative Health Practice with Wirral Metropolitan College and an Associate Lecturer in Postgraduate Medicine with Edge Hill University and also a recognised teacher of Evolutionary Psychology with the University of Liverpool.
Previously, he worked for many years as a Senior Research Fellow in Medicine at Wirral University Teaching Hospital, exploring the use of non-medical interventions alongside pharmacological methods for treating hypertension in patients suffering with diabetes and chronic kidney disease.
In line with the above role, Joe was appointed as the country's first NHS Specialist in Integrative Health Practice. His role was to help individuals reduce the stress, tension, depression and anxiety arising from living with a long-term condition and to help them find the power and enthusiasm to make healthier choices.
Joe is the creator of the 'IAM Approach to Health and Wellbeing' which is a deliberately developmental, mindfulness-based stress re-education (DD-MBSR) programme that helps individuals to focus on what's strong in them and not what's going wrong with them. In this way, they become more empowered, emotionally flexible, mentally alert and much more able to flex and flow in today's volatile, uncertain, complex and often ambiguous world.
He currently holds a clinic session every week in the local Wirral community, where he sees patients with a variety of long term conditions and complex needs.
As a senior academic, the area of research that he is most involved in at the moment, is how throughout the life course, the combination of food and mood determine protein expression at the level of the epigenome, which in turn determines the location of fat deposition and how imbalance can be restored with simple lifestyle interventions to effect a positive change in energy homeostasis. In other words, hacking physiology to change psychology…
Interested in running or joining this session?
Reach out to your Sanofi contact person. Together you can discuss next steps.
MAT-XU-2201545 (v1.0)
Date of Preparation: June 2022
MAT-XU-2201443 (v1.0)
Date of Preparation: June 2022