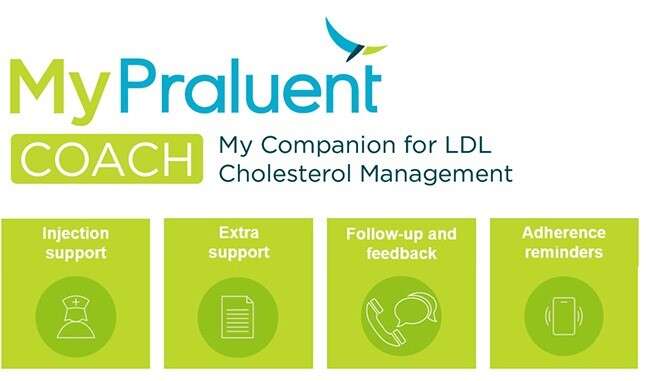 MyPraluent® Coach is a free 6–12 month programme designed with input from healthcare professionals and patients and is delivered by experienced nurses
*MyPraluent® Coach is provided and funded by Sanofi
This patient support programme is a post-prescription service and only available to patients prescribed Praluent®
To enrol your Praluent® patients please contact your local Sanofi representative
Not all hospitals will utilise My Praluent® Coach, please confirm your own situation
Contact Details for My Praluent® Coach Providers:
Ashfield
☎ 0800 206 1225
HealthNet
✉ enquiries@healthnethomecare.co.uk
☎ 0800 083 3060
Praluent®
Find more information on Indication, Administration and Mechanism of Action and watch videos about Praluent®.
Patient Website
Find resources and support for your patients on Praluent®. Find useful links about how patients can manage their cholesterol.
MAT-XU-2201545 (v3.0)
Date of Preparation: February 2023
MAT-XU-2204602 (v2.0)
Date of Preparation: March 2023