Validation of IMPROVE bleeding risk assessment in surgical patients: Insights from DissolVE-2 study
External validation of IMPROVE BRS to predict the risk of major bleeding* in surgical patients†
of the Chinese cohort (DissolVE 2) demonstrated that:
Can be implemented for improving both functional and safety outcomes of hospitalized surgical patients
High predictive accuracy for anticipating major bleeding events in surgical patients
Favorable AUC for major bleeding events vs any bleeding (major + CRNM‡ bleeding) suggesting better applicability for predicting risk: 0.69 vs 0.55
Patients with




IMPROVE BRS ≥7
More likely to experience major bleeding events vs any bleeding (26.3% vs 16.3%)
– Suggesting IMPROVE BRS can effectively differentiate between patients based on bleeding risk
≈2- to 3-fold increased bleeding incidence vs IMPROVE BRS <7:
– Any bleeding = 5.9% vs 3.0%
– Major bleeding = 2.6% vs 0.7%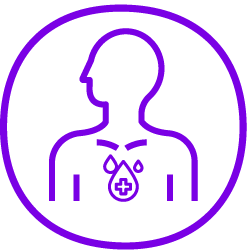 Bleeding is a major complication in hospitalized surgical patients due to various factors
– Including use of anticoagulants and acquired platelet and hemostatic dysfunctions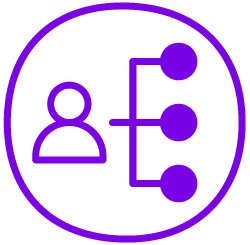 IMPROVE Bleeding RAM is validated in a variety of patient demographics
– However, its applicability to surgical patients has not yet been investigated
This study externally validated IMPROVE BRS in surgical patients to facilitate tailored
decisions for the administration of prophylactic or other pre-operative interventions for patients at low-bleeding risk
Surgical patients of the Chinese cohort from DissolVE-2 study were included,
with an aim to validate IMPROVE BRS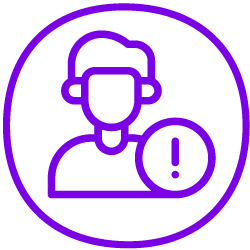 IMPROVE Bleeding RAM
Consisted of 11 risk factors§ that are individually scored¶, and the total score is calculated for each surgical patient
Patients are then categorized into two risk groups:
– IMPROVE BRS of <7 = Lower risk of bleeding
– IMPROVE BRS of ≥7 = Higher risk of bleeding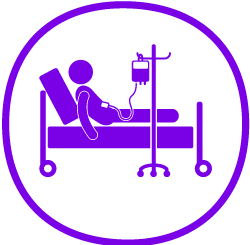 STUDY OUTCOME
Occurrence of major bleeding and any bleeding (major + CRNM bleeding) within 14 days of admission CUMULATIVE BLEEDING INCIDENCE
Cumulative incidence of bleeding within 14 days from hospital admission:
– Any bleeding rate = 3.9% (95% CI: 3.4–4.5)
– Of which incidence rate of major bleeding = 1.2%
(95% CI: 0.9–1.6) IMPROVE BRS IN SURGICAL PATIENTS MODEL CALIBRATION AND DISCRIMINATION
IMPROVE BRS showed better predictive accuracy for major bleeding events vs any bleeding (AUC = 0.69 vs 0.55)
Major bleeding

Excellent goodness of fit
(χ2 = 8.44; The Hosmer-Lemeshow test,
P = 0.208)
Any bleeding

Poor goodness of fit
(The Hosmer-Lemeshow test, P = 0.004)
IMPROVE BRS had higher AUC (0.83) and better goodness of fit (χ2 = 8.88; P = 0.2616) for major bleeding in patients undergoing abdominal surgery vs other surgery types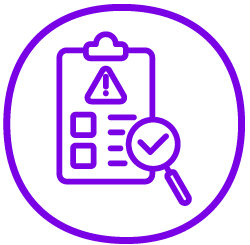 Study is retrospective in nature with no follow-up data
Bleeding RAM of this study lacks specific surgical factors
Please refer source publication, Zhang Z, et al. for additional details.
*A bleeding event that causes death, clinically severe hemorrhage requiring a blood transfusion of ≥2 units of red blood cells, causing a decrease of hemoglobin levels by ≥2 g/dL, or hemorrhage within a major organ (which includes intraocular, intracranial, pericardial, and retroperitoneal hemorrhage)
† Surgical patients from DissolVE-2 study, who had undergone a surgical operation as per CHEST guidelines (9th edition) and/or were admitted with a major traumatic event not requiring an operation
‡ Hemorrhoid bleeding, epistaxis, or gingival bleeding lasting for >5 min, gross hematuria for >24 h, subcutaneous hematoma for >25 cm2, wound hematoma >100 cm2, hematoma that requires drainage, and other bleeding (which includes clinically overt acute bleeding events important enough to be recorded, for e.g., epistaxis requiring intervention or spontaneous macroscopic hematuria)
§ Age, gender, moderate or severe renal failure, current cancer, rheumatic disease, CVC, ICU/CCU, hepatic failure, platelet count, bleeding in the 3 months before admission, and active gastroduodenal ulcer
¶ Each risk factor is assigned a score ranging from 1 to 4.5 points
ABBREVIATIONS:
AUC, area under the curve; BRS, bleeding risk score; CCU, cardiac care unit; CI, confidence interval; CRNM, clinically relevant non major; CVC, central venous catheter; HR, hazard ratio; ICU, intensive care unit; RAM, risk assessment model.
Zhang Z, Zhen K, Li W, Qin X, Qu J, Shi Y, et al. Validation of the IMPROVE bleeding risk assessment model in surgical patients: Results from the DissolVE-2 study. Thromb Res. 2023;223:69–77. doi: 10.1016/j.thromres.2023.01.013. PMID: 36708692.
MAT-IN-2301800-1.0-08/2023