Incident heart failure tied to increased long-term risk for venous thromboembolism
Findings suggest the need for evidence-based strategies to prevent long-term venous thromboembolism in these patients beyond hospitalisation time.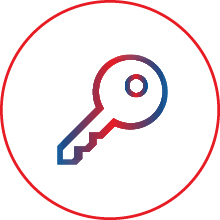 MAIN TAKEAWAY
Incident heart failure (HF) hospitalisation was associated with more than a 3-fold higher risk for venous thromboembolism (VTE) which persisted through a long-term follow-up.
The increased risk for VTE persisted in participants with HF with preserved ejection fraction (HFpEF) and HF with reduced ejection fraction (HFrEF).
In participants without clinical HF, left ventricular (LV) relative wall thickness and mean wall thickness were predictors of VTE.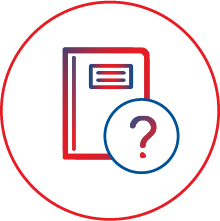 WHY THIS MATTERS
HF not only increases the risk for cardioembolic events and ischaemic stroke but also increases the risk for VTE.
Hospitalised patients for acute HF are at an increased risk for short-term VTE due to prolonged immobilisation and hypercoagulability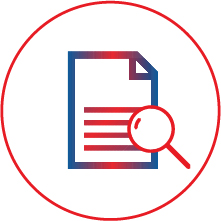 STUDY DESIGN
This prospective population-based study included 13,728 participants from the Atherosclerosis Risk In Communities (ARIC) cohort.
Patients with (mean age, 56.1 years) and without (mean age, 53.5 years) incident HF hospitalisation were included.
Short- and long-term VTE risks associated with:

incident HF during 1987-2015 (n=13,728; design 1);
HF subtype during 2005-2015 (n=7588; design 2); and
abnormal echocardiographic measures in the absence of clinical HF during 2011-2015 (n=5438; design 3) were assessed.

Funding: ARIC cohort was funded by the National Heart, Lung, and Blood Institute.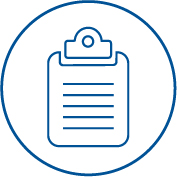 Incident HF occurred in 19.6% of patients included in the design1.
During a mean follow-up of 22±7 years, incident HF vs no HF was associated with an increased risk for incident total VTE (adjusted HR [aHR], 3.13; 95% CI, 2.58-3.80).
Incident HF vs no HF was associated with a 2-fold greater risk for all VTE subtypes:

Pulmonary embolism: aHR, 2.57; 95% CI, 1.95-3.39;
Deep venous thrombosis: aHR, 3.90; 95% CI, 2.96-5.13;
Provoked VTE events: aHR, 2.26; 95% CI, 1.60-3.19; and
Unprovoked VTE events: aHR, 3.72; 95% CI, 2.94-4.72.

Incident HF occurred in 15.3% of participants allocated to the design2.
Over a mean follow-up of 9.7±2.6 years, VTE rates in those with vs without HF were 21.8 (95% CI, 16.9-27.6) vs 3.04 (95% CI, 2.64-3.49) per 1000 person-years.
Compared with no HF, VTE risk was reported in:

Any HF: aHR, 5.15; 95% CI, 3.80-6.98;
HFpEF: aHR, 4.71; 95% CI, 2.94-7.52;
HFrEF: aHR, 5.53; 95% CI, 3.42-8.94; and
Undetermined incident HF: aHR, 4.09; 95% CI, 2.60-6.44.

In participants allocated to the design 3, 86 incident VTE events were reported over a mean follow-up of 3.5±0.7 years.
In the absence of baseline HF, LV relative wall thickness (P=0.002) and mean LV wall thickness (P=0.003) were found to be predictors of incident VTE after additional adjustment for chronic kidney disease and atrial fibrillation
LIMITATIONS
ARIC-based incident HF on hospitalisations.
VTE validation failed to capture outpatient VTE.
The number of VTE events for design 3 was small.
The observed association between HF and VTE may not be causal.
Incident VTE-related mortality was not assessed.
Fanola CL, Norby FL, Shah AM, Chang PP, Lutsey PL, Rosamond WD, Cushman M, Folsom AR. Incident Heart Failure and Long-Term Risk for Venous Thromboembolism. J Am Coll Cardiol. 2020;75(2):148-158. doi: 10.1016/j.jacc.2019.10.058. PMID: 31948643.
MAT-BH-2100639/v1/Jul 2021